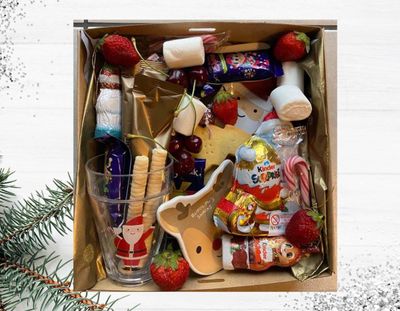 KIDS XMAS EVE BOX
$45.00
A sweet wee box for your little ones to enjoy the night before Christmas.

Seasonal fruit (strawberries + cherries), Santa's cookie tray, elf tray, reindeer food + tray, hot chocolate, marshmallows, homemade shortbread/cookies, Santa's Kinder surprise, chocolate elves, mug, candy canes + a letter from elf.
Delivered straight to your child on xmas Eve.

SKU: 10000-50