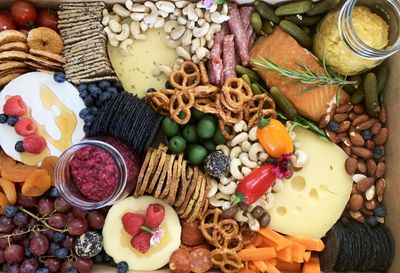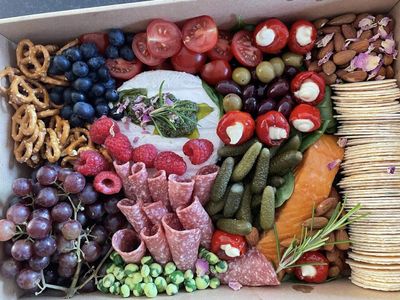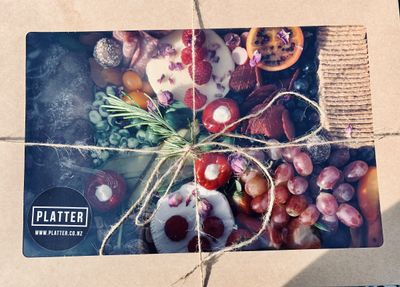 SAVOURY PLATTER BOX
$220.00
SAVOURY PLATTER BOX (Small, medium or large).
*Our most popular boxes.
A selection of gourmet cheeses, gourmet cold meats (including prosciutto and salami), homemade gourmet dips, gourmet crackers, quince paste, olives and other seasonal produce.
*Our medium and large boxes come with Salmon.
*Our large box includes fresh sourdough, or on request.

*PLEASE NOTE WE DO DON'T DELIVER ON SMALL BOXES *PICK UP ONLY

Small: Serves 1-3
Medium: Serves 4-6
Large: Serves 6-10

*Add wine, craft beer or a card.
SKU: 10000-31