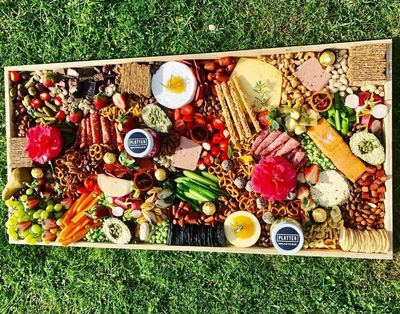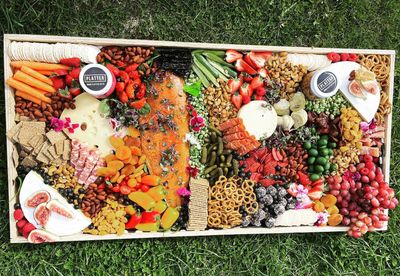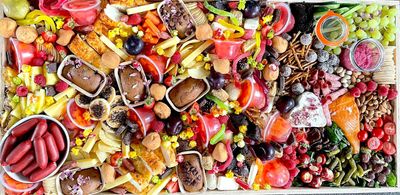 1M BOXED PLATTER
$600.00
This is a portable 1m tray of goodness!
Serves up to x30
A selection of gourmet cheeses, gourmet cold meats (including salmon, prosciutto and salami), homemade gourmet dips, gourmet crackers, quince paste, seasonal fruits, olives and other seasonal produce.
These are getting more and more popular, especially leading into those summer months.
Perfect to take along to a party, picnic or special event.
*Add wine, craft beer or a card.

SKU: 10000-28