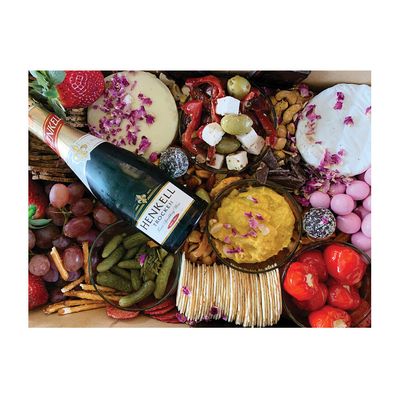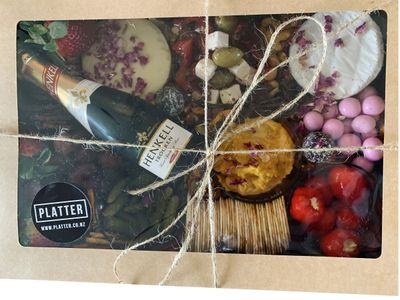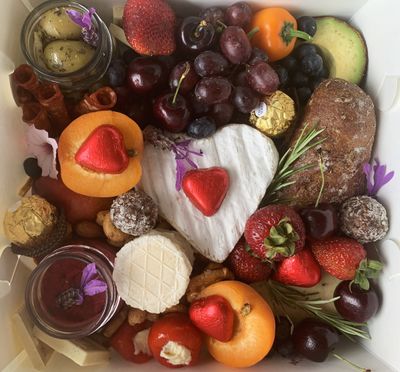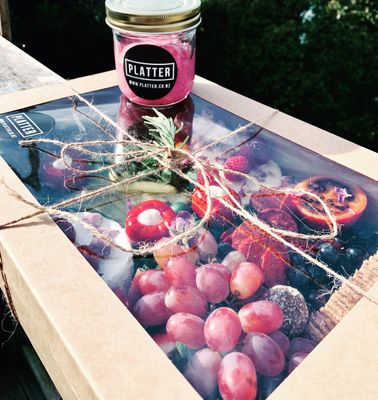 DATE NIGHT BOX
$120.00
DATE NIGHT BOX | A selection of gourmet cheeses, gourmet cold meats (including prosciutto, salami, etc), homemade gourmet dips, gourmet crackers, quince paste, seasonal fruits, olives and other seasonal produce..
*Large includes fresh sourdough, or on request.

Small: Serves 1-3
Medium: Serves 4-6
Large: Serves 6-10
*DOES NOT INCLUDE WINE | Add as an extra

Let us to do all the work: We can set up a romantic platter for two, set in your desired location. Platter will provide a blanket and picnic basket filled with romantic eats to share and a bottle of bubbly. The perfect platter for those intimate occasions. Platter will work with you to create something memorable. *Please enquire.
SKU: 10024